Archives for Asian News

Here we are at Wing Hoe Restaurant for our annual Holiday rumpshaker party. Tons of fun with games and a brandy punch!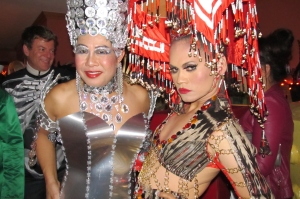 Thank you to Robert and Carter for hosting the most fabulous Halloween Party! Here's some photos: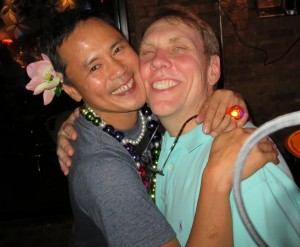 We had a great turnout and a lot of energy around the GAM-TV webisode premiere party last week. And everyone liked the new webisode, "Break-up King, It's Not You, It's Me." You can download it from their website if you…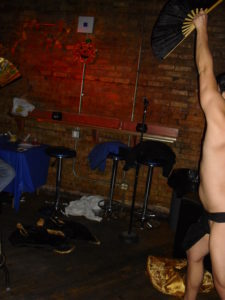 Thanks to Tom B. for all the photos! What a great night!
Rachel Maddow finally got an uninterrupted interview with National Guard First Lieutenant Dan Choi of Knights Out, the group of 38 West Point graduates who came out of the closet last week to form a support group for US Military…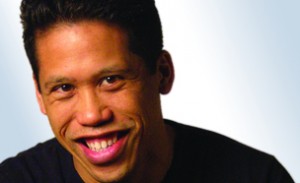 Passing this along - go and vote! I am a queer Filipino American theater artist/comic/writer/entertainer. I am currently entered in this contest for MTV/Logo's "The Big Gay Sketch Show." My audition involves submitting videos and blogs and then having people…
CNN reported that Jason Wu, a young New York designer originally from Taiwan, designed the gown Michelle Obama wore to the inaugural balls tonight. He said he didn't know she would wear it until he saw her on TV tonight.…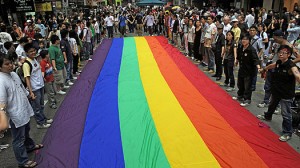 From At last it has happened. Hong Kong's first gay pride parade processed through the crowded streets of Hong Kong Island on the afternoon of Saturday 13 December. And it was a huge success. Some 1,200 men and women, young…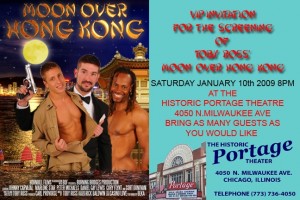 Come see the movie debut of four AFC members--Angel, Dat, Harry and Kevin--in the Hornbill Productions' gay-themed thriller movie, "Moon Over Hong Kong" at the Portage Theater, 4050 N. Milwaukee north of Irving Park in Chicago. Sat. January 10, 2009 at…