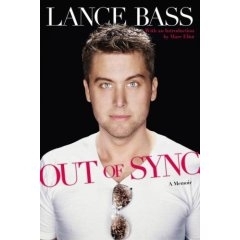 Lance Bass Lance Bass, who grew up as part of one of the biggest bands in history, tells all about his life, his music, and his sexuality in this candid, compelling autobiography. October 29, 2007 7:30 PM Chicago Borders -…
Open discussion - leave a comment, or discuss anything!
A friend of mine, Mike D(emetria), who is active in the GLBT community emailed me to let us be aware of an Asian involved in statewide politics. Her name is Aurora Austriaco. I'm just going to go ahead and copy…
As of today, Oct. 24, 2007, we have two cars and three spaces left for people to hitch a ride from Chicago to Omar's (and Long Yang's) Halloween party this Saturday (10/27) in Elgin. Our RSVP notice says today is…
AFC Members and Visitors: The Board is looking to relocate our annual Chinese New Year's celebration (set tentatively for Sat., Feb. 16, 2008) to a Chicago Chinese restaurant that can handle between 75-150 people. The place we've held it the…
San Jose Mercury News (CA): Among Gays and Lesbians, Study Finds Ethnic and Economic Diversity By Mike Swift A new study shows gays and lesbians to be more ethnically and economically diverse than is commonly believed; Blacks and Latinos were…
Discuss whatever you want - leave a comment!
NEW YORK (AP) -- Harry Potter fans, the rumors are true: Albus Dumbledore, master wizard and Headmaster of Hogwarts, is gay. Dumbledore, played by Michael Gambon, was in love with his male rival, the author of Harry Potter books says.…
Posted on our AFC Community news email list : Hi, we're excited to announce the opening of the play "Trial By Water", co-produced by dueEast Theatre Company (a 501c3 organization) and A-Squared Theater Workshop. The full press release is below.…