Chinese New Year Dinner 2017–Sat. Feb. 4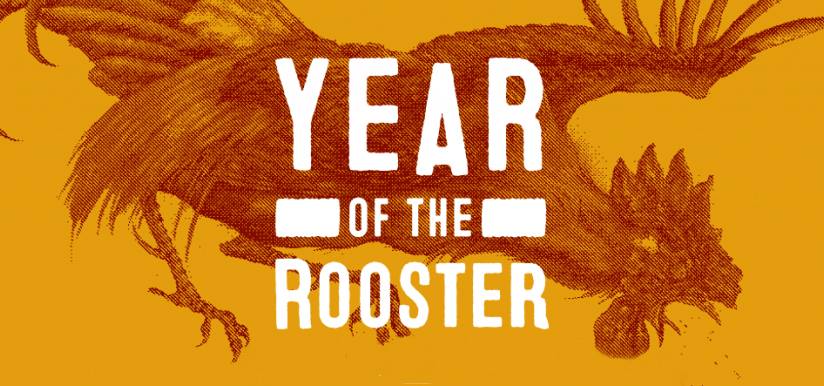 Asians & Friends Chicago members welcome 2017 with our annual Chinese New Year's dinner, the only event of its kind welcoming the LGBTQ community to the Year of the Rooster. The theme this year is "Year of the Cock-Tail" with "mixologists" providing guests with their favorite alcoholic recipes. Here's the specifics:
When: Sat. February 4, 2017
Time: 7 p.m.
Place: Jade Court restaurant, 626 S. Racine (just south of the UIC Pavilion) in Chicago
Cost: $40 presale; $50 door
Drinks: Beer and wine for $5/donation/drink to help fund AFC's 2017 Pride Parade entry.
Multi-course, gourmet Chinese meal:
MENU
Vegetable egg roll
Chicken potstickers
Spicy cauliflower
Peking duck buns
Hot & sour soup
Crispy orange chicken
Mongolian beef
Stir fried fish fillet with Chinese greens
Kung pao tofu
Szechuan green beans
Shrimp Lo mein
Veggie fried rice
Cookies
Soda
Hot tea
Raffle:
Gifts from the recently closed Chicago Gay Mart
Misc. Porn (as inspired by "Year of the Cock")
Payment:
Pay online via the Chinese New Year Dinner Purchase link on this website's home page or mail a check payable to Asians & Friends Chicago, P.O. Box A 3916, Chicago, IL 60690-3916. Mailed-in presale checks will need to be post marked no later than Tues., Jan. 31. Otherwise, our PayPal option (again, on our home page) will be available through noon on Fri., Feb. 3.
Getting there/Parking:
Parking that night will be across the street in the UIC Pavilion south parking lot at Racine and Harrison, with the entrance on Harrison just east of Racine. Parking rates are $6.50-$8.50 depending on how long you stay. There's no convenient street parking as it's either banned or permit (because of the UIC Pavilion traffic). Also, the restaurant is about two blocks south of the Blue Line on the L train going to Forest Park. There is also a Harrison bus coming from the west, but from downtown Chicago, the Blue Line is probably your best bet.
Thanks and see you there!